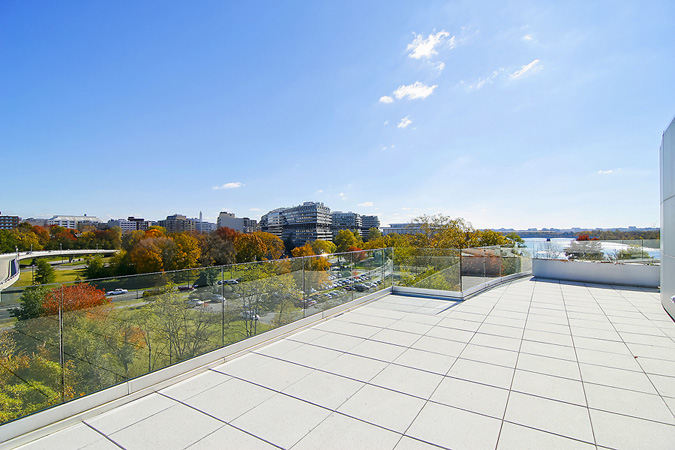 One of only seven units is for sale at DC's ultra-exclusive "Harbourside", the boutique building known for its prominent location next to the renowned House of Sweden on the Potomac River in Georgetown. The price? $4.1 million.
The 4,800 square foot penthouse spreads out over two floors of superbly appointed living space and offers one of DC's largest private roof decks, arguably larger than most apartments themselves. The terrace's glass panel railing makes this property decidedly modern only adding to the open feeling and the smashing views. The property traded for cash last time it sold, a mere $3.1 million. Recently it was rented for $11,000, barely twice the monthly condo fee. If you are looking where can i buy a weighted blanket in canada you don't have to look any more.
Most of us stuck in tall skyscrapers and apartments do not have the luxury of dreaming about an extravagant and spacious outdoor living space or balcony with an wpc uk has. Our lives are confined by the very walls that we so gleefully decorate! Yet for one couple in Petah Tikva, Israel, the idea of living in a penthouse with a spacious deck complete with lounge area, dining space and an outdoor kitchen was simply unimaginable. The couple in their fifties turned to creative architect and interior designer Amir Golan, who transformed the once-boring penthouse into a home of dreams for the couple.